To:

ICE (Immigration and Customs Enforcement)
My father has been here 30 years – help stop his deportation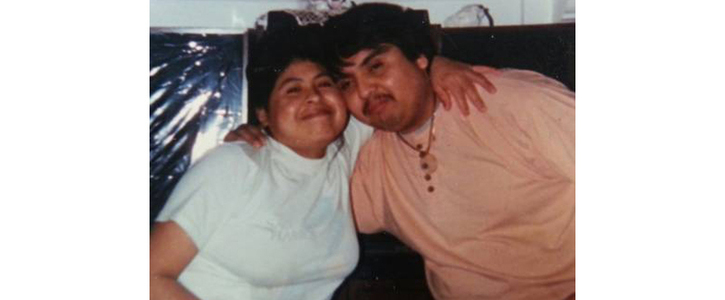 UPDATE (6/2): My father's next meeting with ICE is this Tuesday, June 6th. We know the public attention has made ICE think twice about deporting him – but we don't know what will happen next. Can you help us get more than 30,000 petition signatures before our meeting, to show ICE our support is growing?
PROGRESS UPDATE: YES! Today (5/3) we stopped my father's ICE deportation – for now! When we walked into my dad's meeting with ICE today (carrying more than 20,000 of your petition signatures), we didn't know what to expect. We thought they could deport him on the spot or tell him he had just a day or two to leave the country. The good news is that ICE has allowed my dad to stay another month, and file a "stay of removal" application. The fight's not over, but this is an important step forward, and your support made a big difference – when we walked in, ICE already knew about the petitions and media coverage of my father's case. THANK YOU!
Can you help us keep fighting? Your petition signatures and phone calls have already made a difference, and we're incredibly grateful. Please continue to sign and share the campaign, and we will keep you posted and let you know when there are other ways you can help.
- Maria
Martin Martinez and wife, Julia Ochoa, have been residents of New York State for more than 30 years. They are parents of two U.S. citizens, grandparents to a 3-month-old granddaughter named Olivia Grace, and hard-working community members. ICE has now ordered Martin to check in on May 3rd and bring a one-way ticket to Mexico.
We are asking that ICE exercise discretion and stop Martin's deportation, which would deprive a family of their father and expel a man from the place he's called home for more than 30 years.
Martin and Julia applied for asylum in 2004, but their applications were denied. An immigration judge ordered them to be deported because they couldn't prove that it would cause "exceptional and extremely unusual hardship" for Maria and her brother, Martin Jr. (who were 10 and 15 years old at the time). The judge told Martin and Julia they would get a letter providing a date for them to leave the country, but it never came, so they continued to work, pay taxes, and raise their children in New York.
ICE has decided against separating the Martinez family in the past. On April 8, 2013, Julia and Martin were detained by ICE agents. On April 23 of that year, they were released under orders of supervision after their daughter and son, community members and leaders, non-profits, and a number of government offices asked ICE to exercise prosecutorial discretion and halt their removal proceedings.
Please allow Martin Martinez (A# 098 228 462) to continue living with his family in New York.
Why is this important?
My father, Martin Martinez, has been living in this country for more than 30 years with my mother, Julia Ochoa. They have been contributing to the community here in New York for over 30 years, they have two children who are U.S. citizens (my brother and I), and a new 3-month-old granddaughter.
My parents are not a danger to the public. Julia has no criminal record. Martin has two DWI charges from nearly two decades ago but has learned from his mistakes and has not been pulled over since.
My parents applied for asylum in 2004, but were denied, despite the fact that my brother and I were still children (10 and 15 years old) who would have been left without their parents. They never received the letter telling them when they needed to leave, so they stayed, raising my brother and I, working hard, and paying taxes. My parents were detained in 2013, but ICE decided against deporting them after hearing from my family, community members, and leaders.
ICE can use its discretion again and decide not to separate our family. Please join my family in calling on ICE to allow my father to stay with his family in the country he has called home for 30 years.