To:

Members of Congress
Immediate Large-Scale Just Recovery and Relief Aid Package for Puerto Rico

Climate Justice Alliance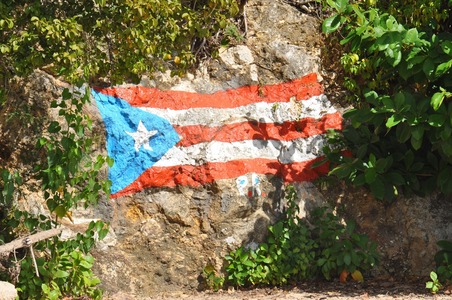 We demand that members of Congress pass an immediate, substantial federal Just Recovery and Relief Aid Package for Puerto Rico that incorporates this vision, and includes:
- Full debt relief for Puerto Rico, so that it can recover with dignity.

- Permanent lifting of the Jones Act, an unfair law that has delayed relief to Puerto Rico and has kept the cost of living high due to the exorbitant cost of shipping goods to the island. The devastation in Puerto Rico will require unrestricted access to imported goods and resources for any foreseeable future and the free movement of relief for an indefinite period.
- A transparent decision-making process for the distribution of resources, and in the long term, investments in towns and districts where they are most needed, including for individual homeowners.
- A complete assessment of all Puerto Rico's infrastructure: energy-grids, transportation, communications, water, sewage facilities, and other resources.
- Review of zoning codes and ordinances for urban and rural development to assure that they are updated and take into account the changing environment that will bring increased and stronger future disasters, climate-induced and otherwise.
- Detailed screening for environmental justice concerns, including mapping of Superfund sites, dams, and other potential public health hazards, as well as site prioritization for environmental quality testing of water, soil, and air.
- Relief and rebuilding should comply with Executive Order 12898, which directs federal agencies to identify and address the disproportionately high and adverse human health or environmental effects of their actions on minority and low-income populations. The order directs each agency to develop a strategy for implementing environmental justice, and is intended to promote non-discrimination in federal programs that affect human health and the environment, as well as provide minority and low-income communities access to public information and public participation. To this end, we call for coordinated relief actions on the ground that incorporate FEMA, EPA, NIEHS, DOT, DOE, and all relevant federal agencies in a strategic and concerted way, that is inclusive, transparent, and maximizes public input, from earliest planning through implementation and evaluation.
- Designation of sufficient funds and technical support for Puerto Rico to develop, with the sectors that have been most impacted, a plan that incorporates renewable energy, flood-resistant infrastructure, and environmental assessment to restore local agro-ecological farms and the ecology of the island, in ways that assure a more sustainable, equitable, and secure life for all residents.
- Any plan undertaken should serve to put Puerto Rican workers back to work as soon as possible, providing training and protection from environmental pollution they may encounter while carrying out their work of rebuilding Puerto Rico. Regeneration should be in the hands of Puerto Ricans, led by Puerto Ricans, and for Puerto Ricans.
Why is this important?
On September 20, Hurricane Maria, a powerful Category 4 hurricane with 150 mph winds, struck Puerto Rico full force only days after the Irma storm. One week later, Puerto Rico's 3.4 million residents are suffering intensely in what has quickly become a major humanitarian and environmental justice disaster. The delivery of aid to Puerto Rico has been delayed, in part because of the Jones Act, a 1920 law that prohibits freight delivery to Puerto Rico on non-U.S. ships. The Act was recently repealed for 10 days. However, that is not enough time to be effective.
The potential for great loss of life increases daily. Water, food, and medicine have become extremely scarce and material aid is bottlenecked by bureaucracy at the ports. 70,000 people were evacuated from an area near a failing dam that had not been inspected since 2013. Puerto Rico is home to 23 Superfund sites--industrially polluted areas that have been identified as too dangerously contaminated for humans and livestock to inhabit or use. These, and many other toxic sites were flooded, adding to the multiple sources of danger Puerto Ricans currently face. The U.S. Environmental Protection Agency (EPA) has ceased operations, removing its workers because it has deemed the island "too hazardous."
Science states that climate catastrophes are going to intensify. We have deep concerns about the breach of the democratic process needed to respond to the Puerto Rican people in this state of emergency and--in the long term--to rebuild Puerto Rico in a way that future storms will not decimate it again.
"Standard responses to disasters leave behind more pollution, more debt, less democracy, and a weaker infrastructure. In contrast, a Just Recovery would reduce pollution, reduce debt, challenge systemic racism, deepen democracy, and leave behind a sturdier, more resilient public sphere." - Naomi Klein
This is not business as usual or an opportunity for Wall Street to make money off of vulnerable communities. This moment requires a proactive vision, strong coordination, and a regenerative economic and environmental approach to the crisis, informed by the people of Puerto Rico.
This is not the moment to abandon Puerto Rico.
How it will be delivered
We will deliver the petition in person in Washington D.C.