To:

Thomas Foo and Trust of Lilly Ng
Demand a fair and reasonable lease for Galeria de la Raza!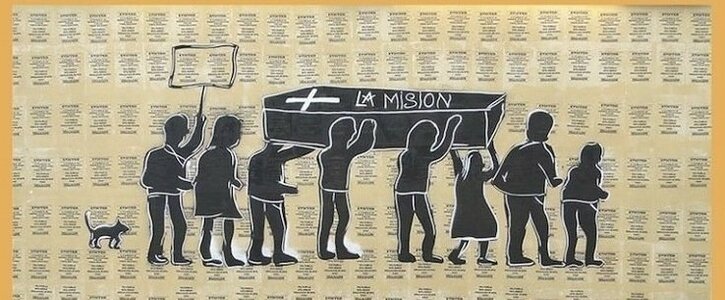 Dear Thomas Foo and Lily Ng Trustee:
I am writing to share that the San Francisco community, and the Mission District in particular, is very angry to learn that you have not agreed to a reasonable and fair lease for Galería de La Raza causing them to be pushed out. Hearing that you have issued another three-day pay or quit notice only further angers the community.
I am aware that the Galería has been requesting a lease from the building owners, for 46 years and that a month-to-month rental is the only framework you would consider for that entire period. Recently, you have insisted on having a lease, however the terms are frankly predatory, enough so that it would be irresponsible and harmful to the Galeria to consider. The Staff and Board of Directors have acted in good faith to negotiate responsible terms that do not unnecessarily increase their overall liability and exposure.
The Galería de la Raza has also dedicated substantial time to negotiate in good faith by offering to significantly lessen their space of 46 years, to one third of the size for the same rent. However, you continue to insist on a set of irrational and unrealistic lease terms. Even City of San Francisco representatives have now openly stated that they would never recommend that Galería de la Raza accept and agree to the terms you continue to impose.
As a San Francisco Legacy institution, the Galería de la Raza is a recognized local, national, and international voice for Latino arts and culture––and why we must insist that you agree to a reasonable and fair lease and retract the three-day pay or quit notice!
Why is this important?
Considered by many as the heart of San Francisco's Mission district, and the voice of Latinx arts and culture for more than 4 decades, Galería de la Raza is at urgent risk of losing the lease on its historic home and needs your help. The toxic combination—money mixed with greed— that's destroying San Francisco's black, Latinx and poor communities now threatens Galeria, an organization that has consistently paid its rent for over 46 years. But you can join the hundreds of Mission artists and concerned community members fighting for a stable and thriving Galeria.
Following the death of the former landlord, the Trust overseeing the estate of Lily Ng is breaking with the good faith and kindness of the late former owner and are, instead, giving in the temptation of greed, giving Galeria unrealistic and predatory rates on their lease. The terms offered by Mr. Thomas Foo on behalf of the Trust of Lilly Ng would either break Galeria de La Raza or force it to move to another location. To speed up the process, Mr. Foo and the Trust have already initiated a 3 day pay or quit notice that effectively forces Galeria out of its cherished space.
Our demand to Mr. Foo, the Trust and Mrs. Ng's family is simple and reasonable: retract the 3 day pay or quit notice and make a more reasonable offer to Galeria.
For this reason, we ask that you join Galeria and all its supporter by adding your name to the petition below. We will then make sure that all the interested parties—the Trust, Mr. Foo, the Latino and Chinese communities, the Mayor and other elected officials, the media–know that Galeria is neither alone nor defeated. This fight is only beginning. Please join us.